How to Check Emails of Other Accounts on Gmail
It has become a necessity for professionals to have multiple email accounts in today's world: one for personal life and other for professional life. The number of email account does not extend to only two, it may be more than that. So, in today's hectic lifestyle, managing all the accounts may take time. Here is a solution to your problem: what if we say, we are going to tell you how to check emails of other account on Gmail? Sounds exciting….isn't it?
Let's move further…..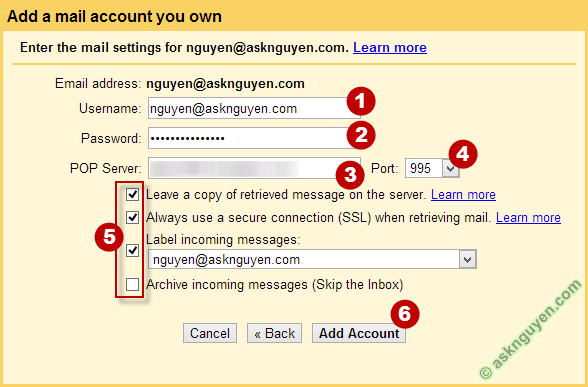 Source: http://www.asknguyen.com/check-mail-from-other-accounts-gmail.html
Getting all the Emails from Another Account
First login into your other account, you want to import from. Then change some settings. Make sure these accounts have a POP access.
Click on "settings".
Click on Forwarding and POP/ IMAP tab.
Select "Enable POP for all mail" in the POP download section.
Select "keep Gmail's copy in the inbox", written next to "when messages are accessed with POP".
After that, click on "save changes".
Now sign into the Gmail account you want to import to. Click on Gmail login.
Click on "settings".
Click on "Account and Import" tab.
Click on "Add a mail account" in the "check mail from other account section".
A new window is going to open. Type the address of your other email account. Then click on "next".
Click on "next" after you make a selection. You can either choose "import emails from my other account" or "link account using Gmailify".
Type your password.
Check the options:
Always use a secure connection when retrieving mail.
Label incoming messages.
Leave the other boxes unchecked.
At the end click on "Add account".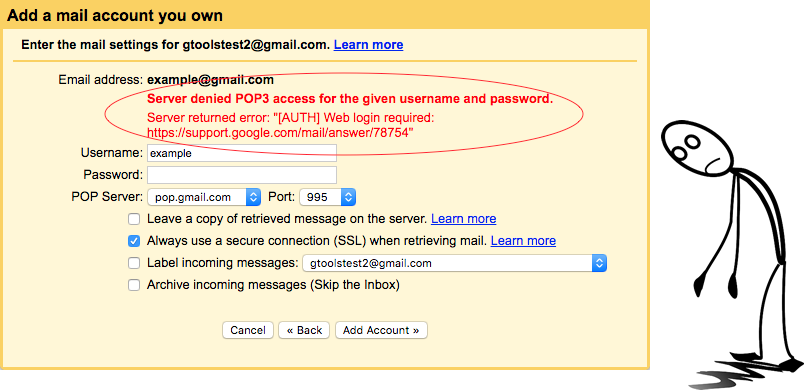 Source: https://www.cloudgopher.com/server-denied-pop3-access-for-the-given-username-and-password
Now, in case your server has denied the POP access. Then you can:
Type a new app password, if you are using a two-step verification.
Enter mail.domain.com and select port 110 in the "POP Server", if you are using a work or school account.
Enter POP.gmail.com and select port 995 in the "POP Server", if you are using Google MX records with your work/school account.
In case, if you still can't sign in, then turn "access to less secure apps" on and turn off your "security code or distorted text".
In case of a different error, you can:
Click on "Show error details"
If POP is disabled – go to the settings of your other email account and enable the POP.
If POP is not available- it means your email provider does not support POP. You can "import old message" and "auto-forward the new ones".
If you are still having errors then you should take the help from "troubleshoot problems with mail fetcher".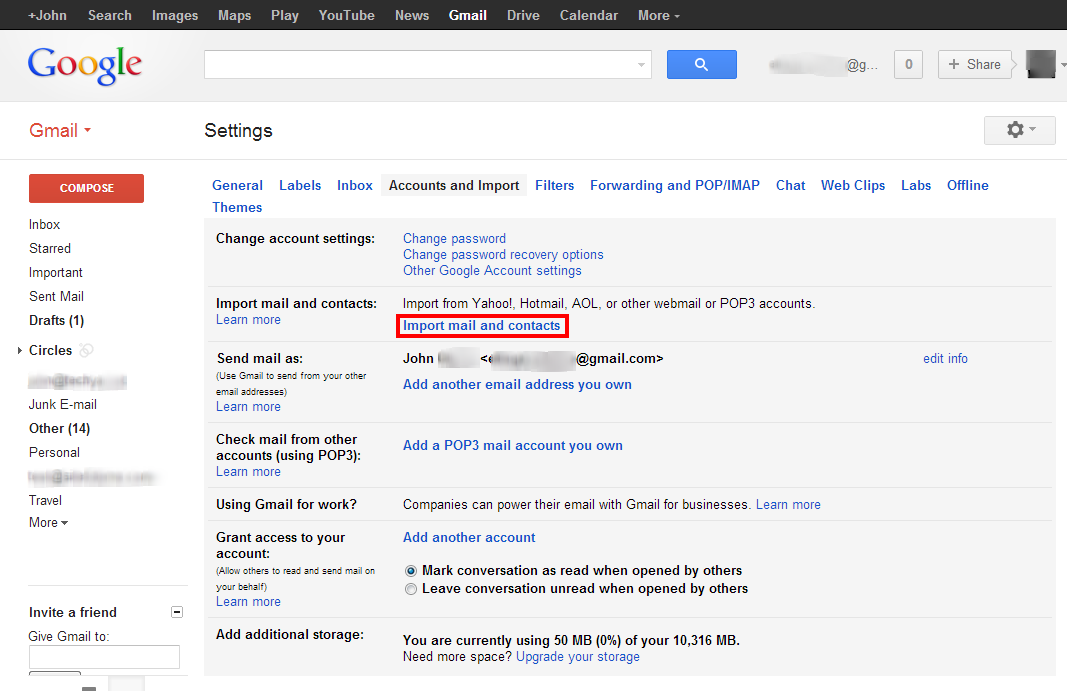 Source: https://kb.site5.com/email/email-software/android-gmail/how-to-import-emails-into-gmail/
For Getting Older Emails
All of the above steps were for getting all the messages. But if you want to import only older ones. Then you will have to:
Click on settings
Click "Accounts and Import" on "Accounts" tab.
Click on "import mail and contacts".
After following the steps which are shown on the screen.
Then click on "start import".
For forwarding only new messages you just have to go into the settings and change it to automatic forwarding.
Stop Getting Emails
To stop importing messages:
Sign in to the Gmail account, the messages are being imported to.
Click on "settings".
Go to the "Accounts and Import" tab.
In the "check mail from other accounts", click on "delete" written next to the account you want to stop importing messages from.
Do not forget to turn off the "automatic forwarding". Otherwise, you will continue to receive the messages even after following the above steps.
Another option is linking different accounts to a particular Gmail account. Now you will ask can you link yahoo and Gmail account? The answer is yes, not only Yahoo but every other account can be linked. Accounts are linked in order to secure your account. In case of forgetting the password, it helps you a lot.
Source: https://www.addictivetips.com/ios/add-third-party-imap-email-to-gmail-on-ios/
For Getting Emails from Another Account on Android and I Phone
If you are using an android phone then you don't have to follow the above steps. You can add second Gmail account or other email accounts on the Gmail app.
Go to the top menu.
Tap the down arrow to the right of the username.
Tap on Add Account.
Choose the type of the account you wish to add:
1)            Select "exchange and office 365", if you use office 365.
2)            Select "outlook, Hotmail and live",  if you use outlook of windows.
3)            Select "other" if you don't see your email service.
In the end, follow the steps on the screen.
Now you will ask how to remove an email account from Gmail. Removing those accounts whenever you wish to, is also very easy you just have to follow a few steps on your phone.
Go to the top menu.
Tap on the down arrow on the right side of your username.
Tap on Manage Accounts.
Tap on the email account you want to remove.
Tap on remove account.
Although Gmail app shows messages of all the accounts separately, if you want to see all of them in the same inbox then you can go in the "Menu" and tap on "All Inboxes".  If you want to switch the account then tap on the account you want to use in the top menu.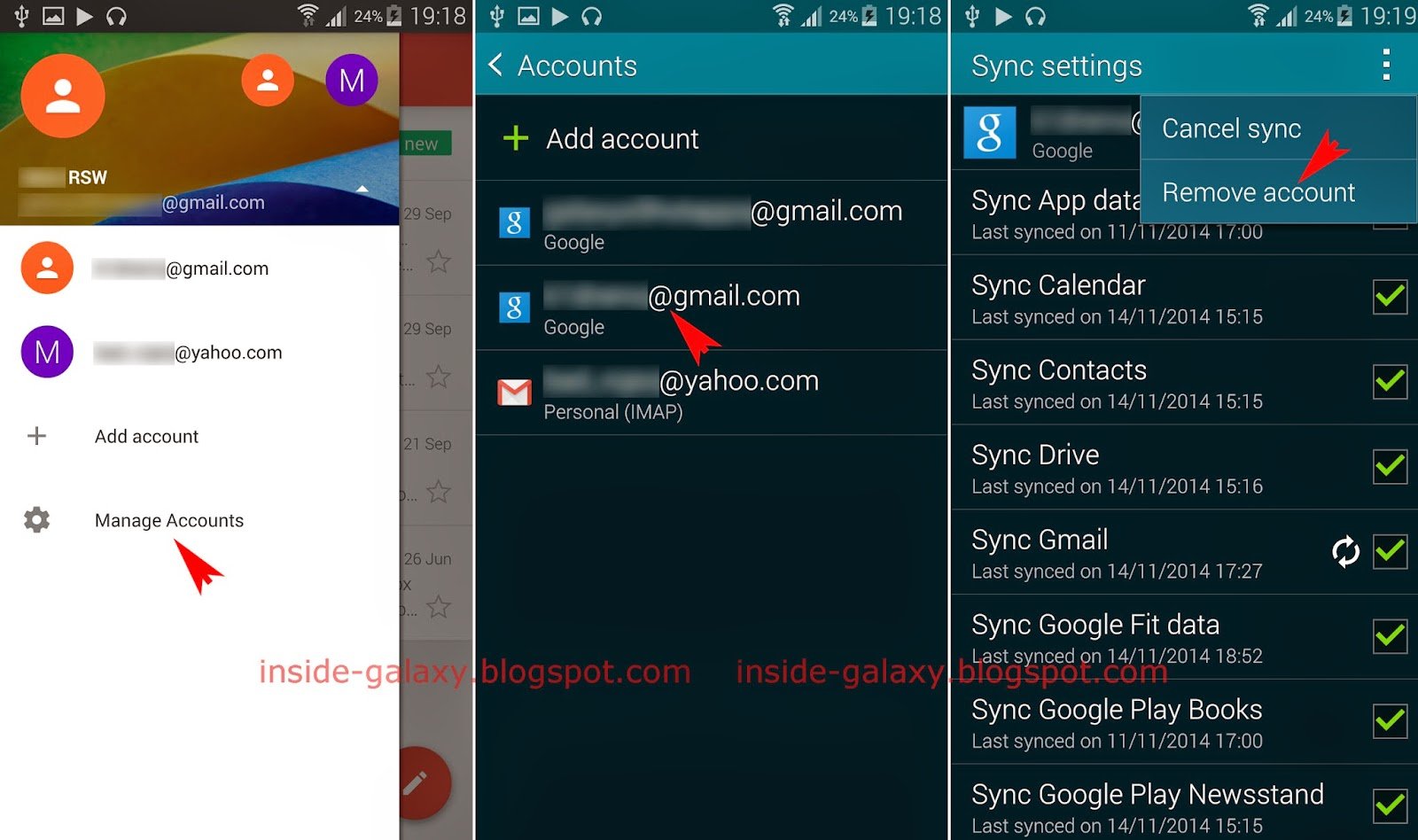 This was a brief overview. Now you would have gotten an idea on how to check emails of other account on Gmail. It becomes to check emails from many accounts at the same time. Also, it saves time.