The Best Digital Marketing Strategies for Startups
With the rapid digitalization of every industry, you must keep up with every change whether you are a startup or an already established business. Here are a few best digital marketing strategies for startups that are going to help you in planning a well-defined marketing strategy for your business. You will know which marketing technique is more effective particularly, for your business.
Competition is tough and huge for a startup, so you have to be more efficient and competitive. Following these digital marketing tips for startups, will give you an essence on which area you have to put in more efforts, and which are the new techniques and tools that need to be focused upon.
Now without wasting more time, let's have a look at how digital marketing can help a startup.
Here we go….
1)         Big Data Analysis
Before making any relevant strategy, you must conduct a proper market research. You must know who your potential customers are and what your target market is. You have to gather information on customers' behavior through different channels. All of these things are going to help you create a strategy to improve your performance. This can be done either by you or by any other marketing agency.
2)         Search Engine Optimization (SEO)
Search for keywords then use those keywords to create a relevant content on your website. This is going to help you rank your website on Search Engine Result Page, which will bring more traffic to your website. This traffic is called organic traffic. And the above process is called SEO. You can take help from many keyword research tools available online. Many of them are free.
3)         Content Marketing
Creating a relevant content increase your brand awareness and builds your credibility. It also helps in SEO and SMO (social media optimization) efforts. Updating the content is also necessary. You will not get the instant result out of it. But the impact would be long-lasting.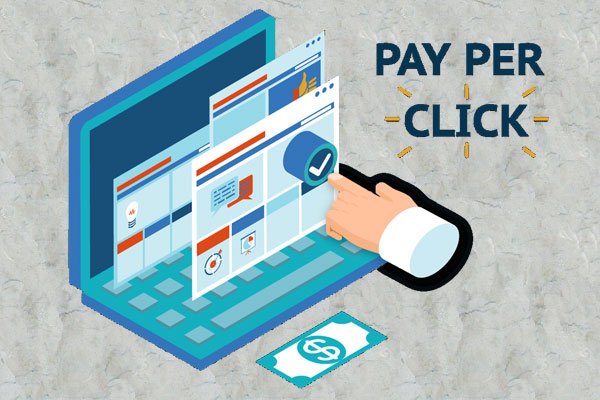 4)         Pay-per-Click (PPC) Ads
PPC ads can bring sales-generated leads. It's a powerful marketing tool to bring visitors to your website after searching for a particular keyword in search engines. It gets you high Return on Investment (ROI), you have a control on your spending and you have to pay only when your ad gets clicked. It brings quick results.
5)         Social Media Marketing
It's very necessary that you have a presence on the social media sites. Here is the best social media marketing strategy for startups. It increases your exposure and sales. It helps to improve your search rankings and generating leads. All you need to have shareable posts that you keep on sharing on different social media sites like Facebook, Twitter, Instagram, etc. These posts are further going to be shared by different people including your loyal customers.
A particular social media channel, bringing success to some company does not mean it's going to bring the same success to your company as well. You have to make sure, on which particular social media channel your potential customers hang out the most. You should choose the best social media for your startup. You have to focus more on that channel than the rest of them.
6)         Email Marketing
Email marketing brings an impressive Return on Investment (ROI) and increases sales if you invest in an efficient email marketing training. You have to ask your customers to subscribe to your email list. This will bring fan base leads, who are interested in the posts and news you publish.
But not all the businesses have become successful in Email marketing, only a few are there. It is because they follow a strategy which is different from other businesses. They talk about the benefits they are providing. For that, they create an email with a catchy and engaging subject line, with a plain and persuasive language, bullets and sub-headings. They also optimize emails for mobile phones.
7)         Influencers' Marketing
Influencer marketing can make a big difference if executed properly. All you to have to do is find some influencers whose brand is popular on social media sites, then collaborate with them. Their credibility can bring you success if they do campaigning for you on social media sites. They can influence the customers who have trust in them.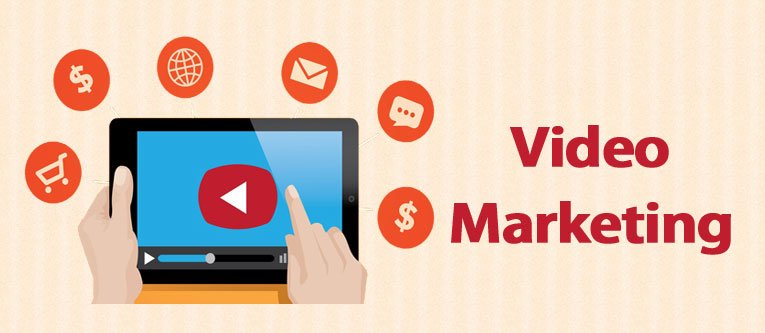 8)         Video Marketing
Videos can be more attractive than the written content. It's because they seem more interesting. Create an interesting video that answers your target customers' queries that can further be shared on different social media sites.
9)         Artificial Intelligence
Attending your customers' queries may not be possible for humans. Robots and artificial intelligence can do that for you. They provide a unique solution to the startups and other companies. They help in engaging their customers by answering their queries. Quick responses from companies can make them feel their needs are being taken care of. This builds their trust in your company.
10)      Retargeting Ads
When you visit a site, your browser gets cookied. At the time you visit other websites, the retargeting platform gets notified. The customers are sent relevant ads based on the pages they would have visited in the past. This is called retargeting ads. If it is used effectively, those visitors can be converted who had earlier shown interest in your product or services, which can increase your conversion rate.
11)      Viral Marketing
Viral content can give your business an overnight success. It can increase traffic to your website for a certain period of time. All you have to do is create a hilarious or weird content and share it. The generated leads then can be converted.
12)      Affiliate Marketing
Affiliate Marketing is similar to Influencers' marketing. In this, you have to hire people or you can say, salespersons who work on a commission basis. They bring in leads for your company. You have to give them customized affiliate links, which they have to share on their social media circles. These links can be generated through Google Analytics. Affiliate links can further be tracked to know the sales and performances of each affiliate.
13)      Public Forums
You can register on different public forums where you can answer the queries of your target customers, which might interest them in your website. You have to give a valuable piece of information, written in a way that they visit your website.
Conclusion
So now you would have understood the importance of digital media for startups. If you have an effective strategy for your company, you can achieve success and stand out from the crowd. In today's tough competition you need to have a unique marketing strategy.
This is how digital marketing helps startups.
Also, watch our video on this :-