The Important Role of Digital Marketing in Political Campaign Strategies-By Updateeverytime
The Role of Digital Marketing in Political Campaign strategies
Digital marketing has been playing a vital and impressive role in political campaigning. If you go through the case studies of political campaigns of Barack Obama, Narendra Modi, and Donald Trump. You would understand what drastic changes it has brought in the political election's results. Digital marketing in their strategies has led them to the victory. This article is about the role of digital marketing in political campaign strategies. Digital marketing for elections has become a must to claim the success.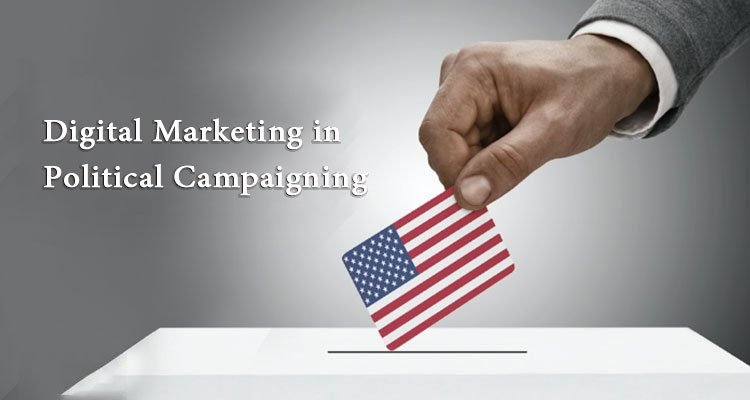 According to some sources, Barack Obama invested $100M in 2008 elections and around $50M in 2012 elections. This investment led him to win the elections twice. BJP invested around 1000 crores in 2014 elections to make Modi win. You know the result, he became the Prime Minister.
Here, we are going to explain the role of digital marketing in political campaign strategies:-
1.      Branding the Name of the candidate
The first thing you need to start a campaigning strategy is a brand name. Brand names like Narendra Modi, Donald Trump, and Barack Obama were already known. If your campaign has a name, people will recognize him. Along with that, you should have an attractive slogan which can be spread all over. Many leaders post controversial comments in social media like Twitter and Facebook. These things lead them to be in news every day. And these things are also the reason behind people sharing the posts related to them which in turn, increases their popularity.
2.      Make sure you have a website
To start a political campaign you must have a website. These sites have the content related to the candidate from their background, achievements, political journey, to the upcoming events, they are going to attend. This makes them easily available to the public. They can reach the information regarding the candidate they are going to vote for. It will give them the idea whether they will vote for the candidate or not. If you want to make a good impression then you can do it through their website.
3.      Political campaign on social media
Politicians have used Twitter and Facebook accounts to spread their messages to the people. It enhances their popularity among the people. Modi did the same which increased his popularity among people, mostly amongst youths. These days you can find people always available on social media platforms like Twitter, Facebook, Instagram, etc. The number of followers you have, decide your popularity. The more followers you have the more your posts will be shared and liked on social media.
4.      Marketing through WhatsApp
Political parties use WhatsApp to spread funny jokes, memes, etc. They instruct young members of their party to spread these among various groups, which they are a part of. Some of them are even get paid for sharing these contents.
5.      Know who your audience is to target them
Political candidates target the voters through their manifestoes. They promise to do things for every group in order to attract them. Mostly candidates target youngsters. Mainly they promise to give jobs to the unemployed people.
6.      The door to door campaigning
This strategy has been used since the old times. Instead of sending staff, the main candidate of a particular region reaches to the people to earn their votes. They plan various event to address to the people.
7.      Audience poll
Audience poll is conducted before the main elections to get an idea who is going to win the elections. Although, 20% of the voters of audience poll has a valid voter ID card. This will also tell the performance of the political advertising marketing.
8.      Bulk-SMS
To be in constant touch with the voters so that they do not forget the candidate, they are continuously sent funny text messages which may also have slogans written in them. Every party has a creative team for creating catchy messages.
Digital marketing for political campaigns in India was started with the general elections of 2014. And since then, the role of digital marketing in political campaign strategies has increased a lot. Digital marketing has become an important part of everything or you can say it has become necessary.
You can also watch our video