Major Problems in Digital Marketing Training
The digital marketing industry is growing at a rocketing speed, now as, the whole world has gone digital. Connecting with consumers has become easy and fast than it was way before. But as they say, everything has its pros and cons. So is with digital marketing. With time role of digital marketing may have widened its horizon. But a few problems in digital marketing training has become an important issue, which has always been there. These problems need to heed attention to, as soon as possible because of the industry's fast growth.
Challenges in the Industry
As the digital marketing industry is new, there are professionals who are skilled in traditional marketing but not in digital marketing. They need to be reskilled and upskilled as soon as possible. The biggest challenges faced by marketing managers are:-
Lack of comprehensive courses
Lack of qualified professionals/talent
There are many institutions who have been contemplating to bring a comprehensive digital marketing module for a long time. But, have put a few efforts in this direction. Having no theories or concepts is challenging.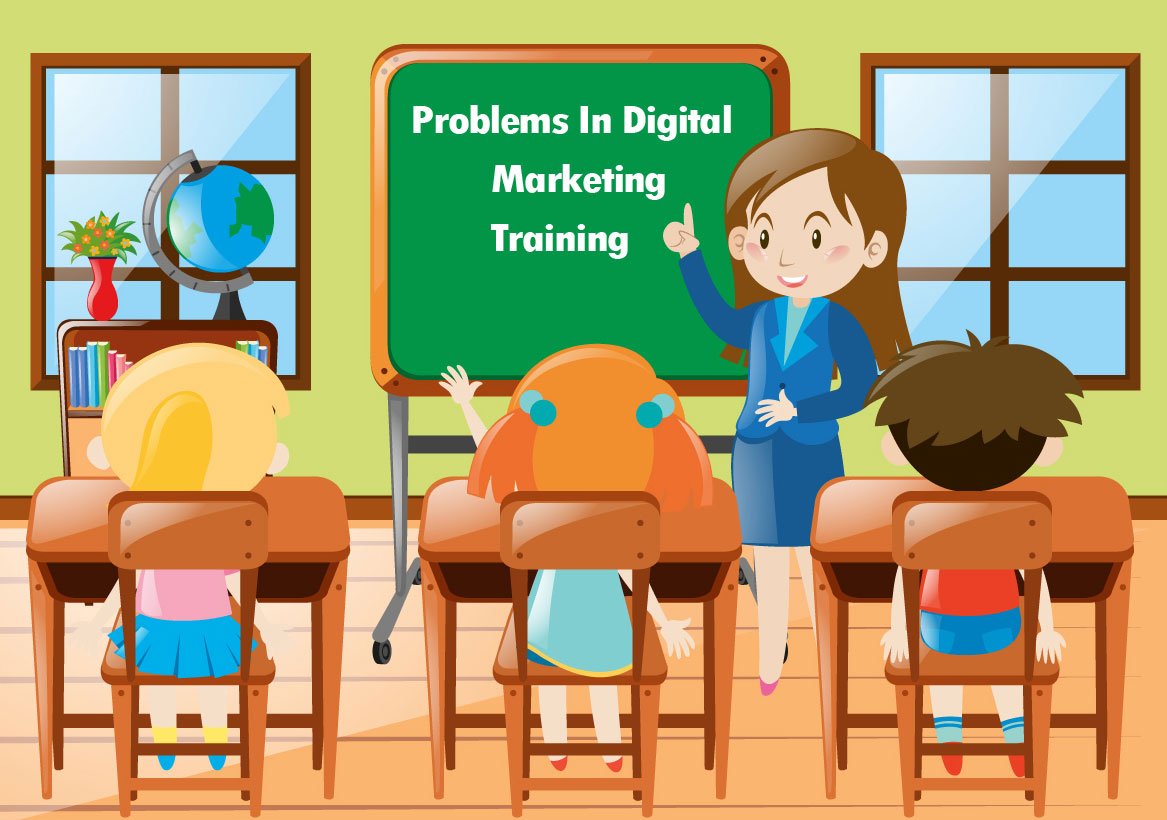 Many biggest institutions have digital marketing as an optional subject but have no faculty to teach these subject. They have to depend on industry practitioners to teach these subjects.
To fill this gap many training institutes have cropped up to upskill the professionals of companies. They are providing corporate courses within their companies. They are also providing courses for freshers/mid-career talent. But these courses are not really effective in truly mastering this field.
These institutes are also providing online courses. Even Google and Facebook have come up with their online courses. You will get a certificate after finishing these courses. But online courses does not contribute anything in skilling people. They just help in padding up your resume, which can get you a job. They do not contribute much.
Only at a job, you can learn these subjects. Training institutes can just teach you the basic concepts which mid-career professional already know. They say digital marketing can be learned at a job only not in classrooms.
Many companies build capabilities to do digital marketing within the team only after hiring people.
Conclusion
So, before any researched courses in digital marketing are developed. It is advised that you learn from short-term programs and certificate courses provided by various platforms. Role of digital marketing is yet to be increased. It has a lot of scopes not only in India but also all over the world.
You can also watch our video on this topic. Click on the link below:-