5 Steps to a Powerful Digital Marketing Strategy
In today's world, every industry or you can say, every brand is digitalized. So all the businesses need to have a powerful digital marketing strategy to spread their business in the market. Every business should follow a few basic steps to a powerful digital marketing strategy.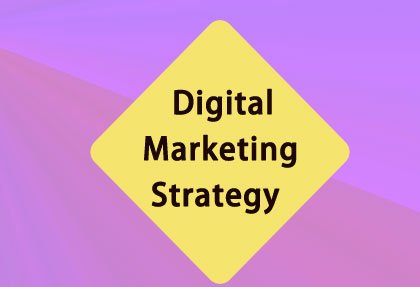 We will tell you what is a digital marketing strategy, how to create a digital marketing strategy and why do you need it. According to some survey, there are 46% of brands don't have a defined digital marketing planwhile 16% do have a digital marketing strategy but haven't yet integrated it into their marketing activity.
Digital marketing strategy is a well-prepared plan to achieve a goal or certain goals, which you would set for a certain time period.
Every brand needs to have this strategy if they want to take advantage of the growing opportunities in their field in this digital world. Because most of the consumers and companies are online today. In order to interact with your customer: firstly, you will need to have an online presence. Secondly, you will need a defined strategy to understand their online behavior to do online business with them.
Below is the list of 5 steps to a powerful digital marketing strategy, if you want to achieve the goals you have fixed for your company.
1)      Define your objective
The first step in your digital marketing mission is to define what exactly do you want, or you can say know what do you want to achieve. Having a clear vision of your objective is the basic step you need to follow.

2)      Analyze your past progress
Before moving any further you need to analyze your previous years' statistics of your company. This will help you in setting the best key performance indicators (KPIs) for your company.
Choose a time period you want to analyze like the previous year, quarter or month.
Set your Google analytics calendar to match the time period you have decided to analyze.
Analyze the progress of your competitors. For this, you can use Google's benchmarking reports.
Use SEMrush to analyze your competitor's marketing strategy. Know what kind of keywords are bringing them organic traffic. It can also be used to compare organic and paid traffic of different websites in a market.
You need to analyze everything you do.
After that analyze your key performance indicator (KPI). Having your previous growth in your mind, identify the figures that you will be held accountable for. Behind analyzing KPI, our aim is to let you know that you do not set the expectations too high.
Identify a method to measure each of your KPIs. For examples like Google analytics and buzz sumo. Google analytics is used for measuring your conversions and buzz sumo is useful in assessing your content marketing success.
3)      Know your audience
The next step is knowing your customers thoroughly. Know who your target customers are by identifying information like their gender, age group, location, etc. you need to understand how you can connect with them. It is, either by solving their problems or by knowing their emotional goals and aspirations. For this, you can use Google analytics' audience reports.
4)      Know your priorities
Define your budget, digital channels and the team who is going to do digital marketing.
Allocate specific budget to each of the digital channels that you have decided to use. Check which digital channel is bringing you less traffic, then reallocate the budget and invest more in that digital channel which is bringing you the most traffic.
Try cutting out on the channel which is not helping in achieving your goal and try new channel.
And make sure to attach at least one KPI to each digital channel.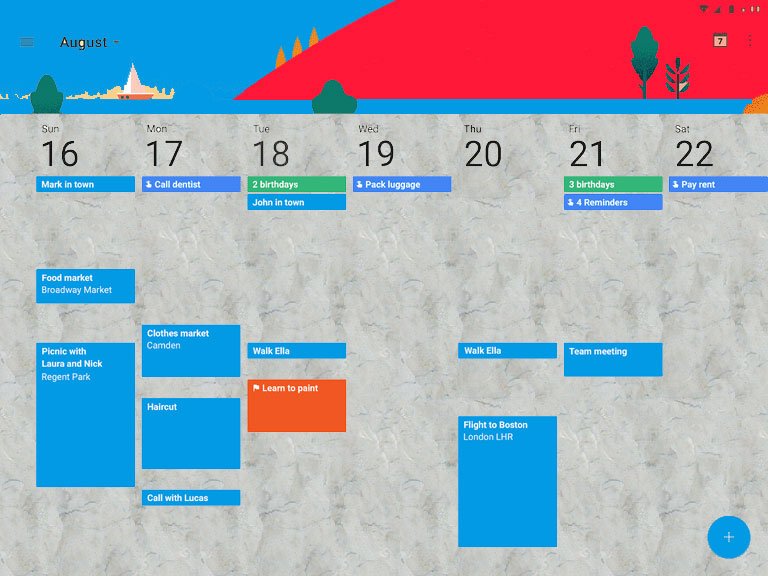 Source :- https://www.lifewire.com/google-calendar-review-1171034
5) Be flexible to adapt to the new change
Remember your plan is not going to execute exactly as you have planned. So don't panic, be adaptive and make changes according to the demand of the situation. Review your marketing strategy from time to time.
Create the timeline of your whole year using Google calendar, which can be edited by your team whenever needed. Highlight the campaigns, allocate budget and a specific timeframe for each of them. Promote the campaigns and document the digital channels needed to ensure the success of each campaign.